The best new feature that Google has added recently has to be your monthly account activity report. This report covers a lot of detail about what you have done in the past month. This can help you see what is recorded if you are paranoid, but it can also help you see if someone is accessing your account without you knowing. You can manage your Google account activity report here if you do not have this already setup. I can not express how much I like this feature. The first thing you see is your account activity showing what locations you have accessed your account from, password changes, email addresses added, connected apps, Everything you need to know to keep secure.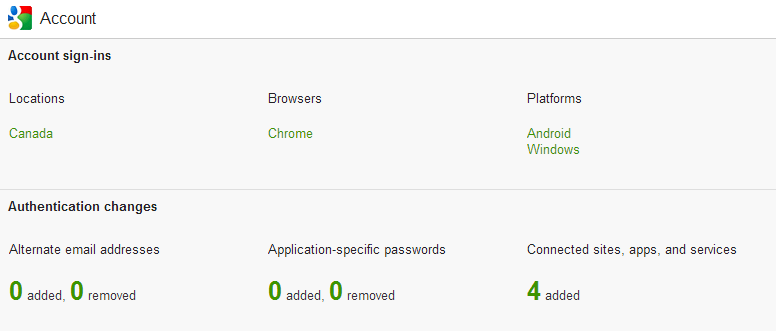 If you are a major user of YouTube you can see a nice overview showing how many videos you have seen and how your videos are doing at a glance.

All of this data is only an at a glance overview of your account, you can go to the account dashboard, view your YouTube analytics, your search history, or any of the other locations your data is recorded. The part that makes this very nice is that you can receive a monthly reminder to look at this report and get a quick overview of your accounts activities to help you better understand your own usage.
Very nice feature that shows how Google wants to keep you in control of your data. Keep up the good work Google.